JANUS DESIGN was a publishing imprint that from 2008 to 2012 translated and published indie roleplaying games in Italy.
As one of the founders of JANUS DESIGN I worked on many aspects of the translating and publishing process.
I was responsible for publishing strategy and management, warehousing and fulfillment, accounting, contracts and royalty reports.
Italian translation of Fred Hicks, Don't Rest Your Head
content editing and proofreading

layout and graphics

translation of portion of the work

book design

production

project management
Italian translation of Robin D. Laws, The Esoterrorists
content editing

translation of portion of the work

project management
Italian translation of Benjamin Baugh, Don't Lose Your Mind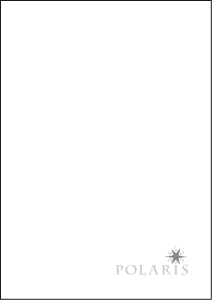 Italian translation of Ben Lehman, Polaris
project management

art direction

proofreading

production
Italian translation of Rob Donoghue,  Fred Hicks, Leonard Balsera, The Spirit of the Century
production

project management

content editing and proofreading

art direction
Italian trasnlation of Joshua A.C. Newman, Shock: Social Sciencefiction
production

copy editing and proofreading
Italian translation of Jason Morningstar, Fiasco
production

content editing and proofreading
Italian translation of Paul Tevis, A Penny for my thoughts
production

copy editing and proofreading
Italian translation  of Jason Morningstar, Fiasco Companion
production

copy editing and proofreading
Italian translation of Robin D.Laws, Fear Itself  and Adrian Bott , Dave Allsop, The Book of Unremitting Horror
production

project management
Italian translation of Robert Bohl, Misspent Youth
production

copy editing and proofreading
Italian translation of Jason Morningstar, Grey Ranks
production

translation of portion of the work

content editing and proofreading

layout and graphics

art direction

book design

project management